Visiting with Children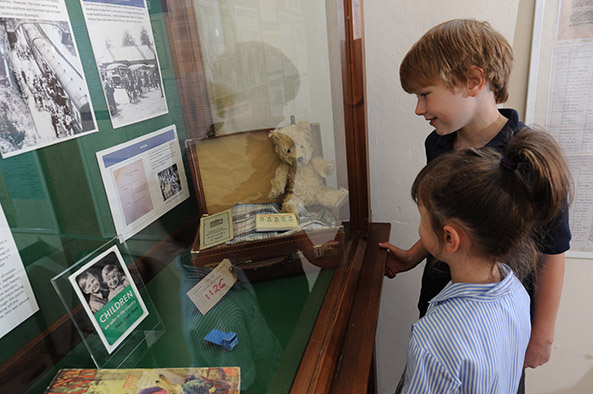 A local history educational resource

We are making the Heritage Centre appealing to children!
New touch screens encourage easy access to information which focus on geology (William Smith), Indian history and governance (Warren Hastings) and patronage (James Langston, squire of Churchill).

A variety of quizzes is available for children so that they can get the best from their visit. We can supply resources and visit schools to give talks on a selection of subjects, all of which are designed to meet the requirements of the National Curriculum – not only History, but also Art, Geography, Geology, and Investigation Skills.
Do contact us for further details.
The Centre is small and can only accommodate limited size groups at one time, but we are very happy to arrange visits that are tailored to your needs.
We can arrange talks, visits and workshops for disability and special needs group. Please do contact us for more details on 01608 658579