Criminals and Crime Fighters 2019-20
A History of Criminal Justice in Churchill
Curated by crime historian Dr Nell Darby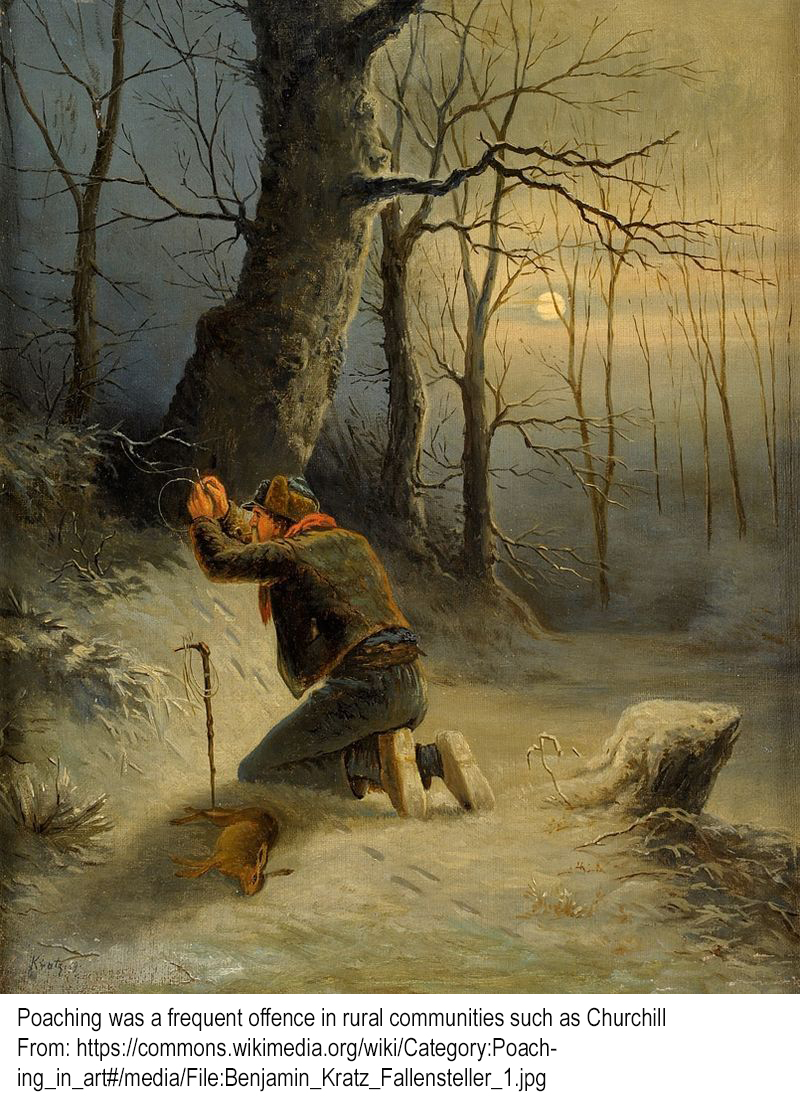 What were the crimes that local people committed in the 18th and 19th centuries, who committed them, and who apprehended and punished them? From poachers to turnip stealers, and from policemen to magistrates, this exhibition built a picture of rural crime and justice in the Churchill area over this period.
Using archive documents and newspaper reports, the exhibition was divided into two main themes: firstly, crime and criminals, and secondly, constables and courts.
The first part looked at case studies of local offenders and the crimes they committed, such as theft, poaching, and assault. These offences were typical rural crimes – but who committed such offences, and why? Looking at cases involving local labourers and servants, this section of the exhibition also assessed whether Churchill's offenders were career criminals or were reformed after a first offence.
The second part looked at those who were responsible for law enforcement – the local police and the magistrates, who were usually local landowners or, later, clergymen – and how and where individuals were punished, exploring both the tripartite system of summary proceedings (later petty sessions), Quarter Sessions and Assizes, and the varied places where individuals could be held, from lock-ups to the forbidding surroundings of Oxford's gaol.